Woven through are ideas of temporary space and time, of dreaming and spirit ecologies, she says, like the bunyip or certain creatures on Country that protect and warn, and sometimes cause mischief.
"There are light moments and dark moments, there are things that we reflect on in terms of malevolence and warning, there's also spaces of healing and protection, but there's also humour, this beautiful mix," Moulton says.
It is a national show, with 15 Indigenous artists featured, from north Arnhem Land down to Hobart, including Karla Dickens, Judy Watson, Warwick Thornton and the Mulka Project with the late Mrs Mulkuṉ Wirrpanda. Fourteen pieces are new RISING commissions.
The festival's full program has just been released and it includes 185 events, work by more than 400 artists, 35 commissions and 12 world premieres.
Millar Baker hopes her film will remind us to listen to and heed our instincts.
"Particularly in the south-east coast of Australia, we have deadlines, people asking this and that, we've also got our home life which is a job in itself, the busyness and chaos of everything sort of mutes that intuition and that inner voice," she says.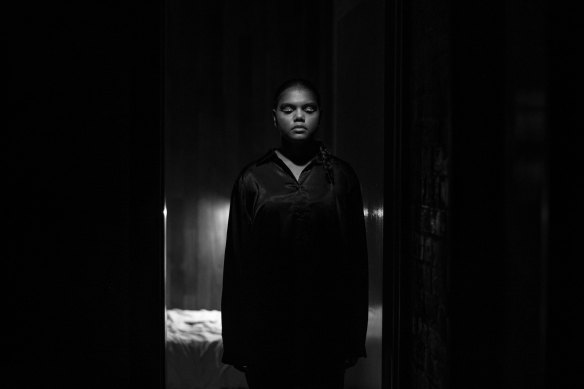 "My films have no dialogue, it's just movement and watching, [it's through] that silence and stillness, that quiet, empty space, that intuition speaks up."
In part because of her experiences with the supernatural, Baker has always been fascinated by horror films. She subverts many of their classic tropes in her work, particularly by flipping the role of women: her characters are sure of themselves, powerful and calculated.
"My practice is very much focused on female magic and in particular Indigenous female magic and where that sits today in contemporary times," she says. "That magic that still flows through women, whether through intuition or a deeper connection to spiritual realms."
Her first film, Nyctinasty, currently showing at Gertrude Contemporary in Preston, was commissioned by Hetti Perkins as part of the Third Annual Triennial for the National Gallery of Australia.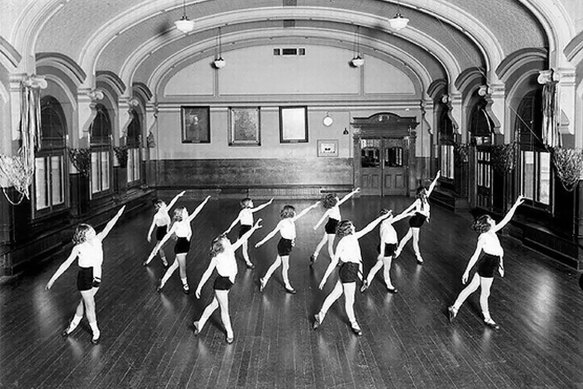 Flinders Street is an iconic space, says Moulton: for 169 years a station, 113 years a building, and for time immemorial a central gathering place near the river for Kulin people.
"To put our work in this very colonial space but to remember what lies beneath the concrete is really important," Moulton says. "We're bringing all these cultures into the heart of Melbourne to share with our audiences the breadth of our cultural practice but also [to show] how fun and cool it is."
RISING runs from June 7-18. Hayley Millar Baker's film Nyctinasty is at Gertrude Contemporary until March 26.
A cultural guide to going out and loving your city. Sign up to our Culture Fix newsletter here.